First time to Bikram Yoga?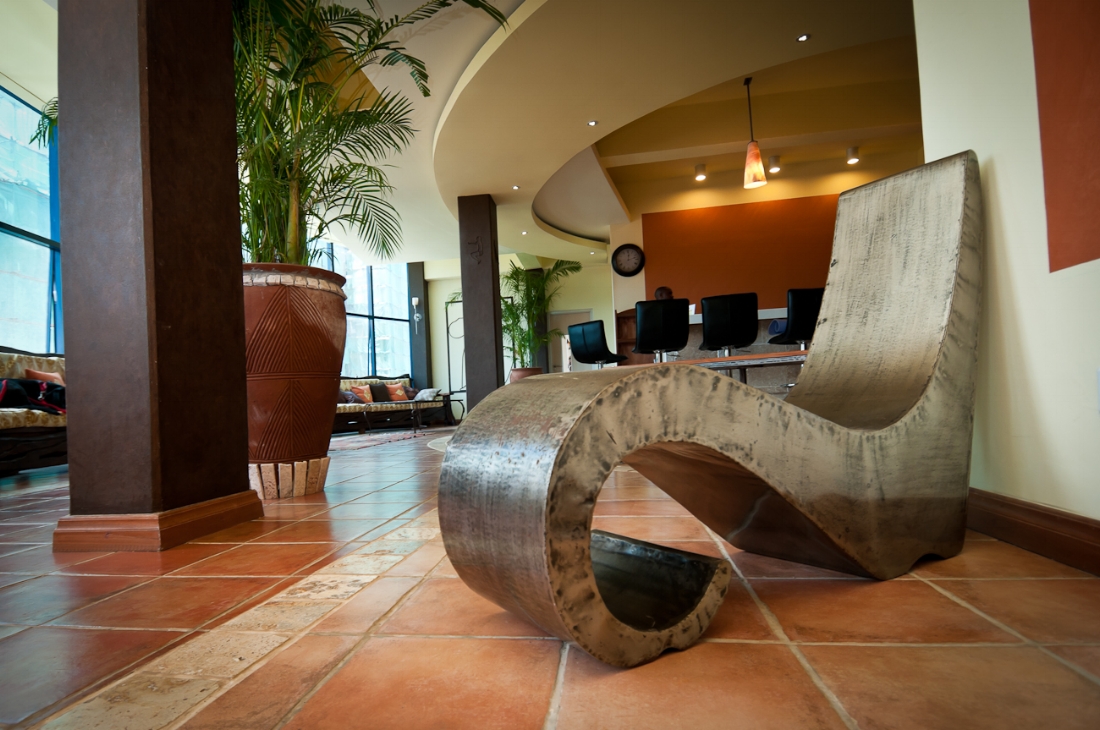 What is Bikram Yoga?
Bikram's Beginning Yoga Class is a 26 posture series designed to scientifically warm and stretch muscles, ligaments and tendons, in the order in which they should be stretched. Each class lasts 90 minutes.
Why do it in a heated room?
The heat protects the muscles by allowing for a deeper stretch; detoxifies the body by opening the skin's pores to let out the toxins in sweat; thins the blood to clear the circulatory system; increases the heart rate for a better cardiovascular workout.
What if I cannot stand the Heat?
Heat might be surprising on your first class, and even difficult to bear in the middle of the class… Do not worry, this is normal ! Do not hesitate to sit down, peacefully, and then come back to the postures once you feel better. Very quickly, the only moment you will notice the heat is when it is not hot enough in the room…
Never forget that heat is your ally in your practice, it will become your best friend as you continue to challenge yourself.
I've never tried yoga before, will I be able to do it?
Bikram's Beginning Yoga class is just that - a place to begin your Yoga practice. Every class follows the same format whether it's your first class or whether you have been practicing for years. How quickly you progress will depend on the time and effort you give to Yoga. It doesn't matter how flexible you are, you will find that you will progress very quickly.
At what frequency should I practice to get all benefits?
Ideally 3 to 4 times a week, in order not to leave more than 2 or 3 days between each class. This is the best way to build solid foundations for your body. When you start the practice, especially if you are not fit, it is already excellent to practice twice a week.
If you are unable to practice on a regular basis, you may practice Bikram Yoga intensively (once a day) for shorter periods. The Ultimate Challenge is the 30-Day Challenge, 30 Bikram Yoga classes in 30 Days : this will help you to develop a strong practice.
How much will it cost?
If it's your first time and you are registering as a new member we will give you a 10 day trial for only 2000KES or 3000KES including the mat, towels and a house made electrolyte drink. This is the best way to discover Bikram Yoga practice. We recommend you to come at least 3 to 4 times within your first 10 days, in order for you to begin to feel the benefits of the practice.
After your first trial, we offer Class Cards and Unlimited Memberships, in order to meet all your different needs.
Do I need to book in advance?
No. You can come to any class, please arrive at least 10 minutes in advance. If you are a new student please arrive at least 20 minutes before class so that you can register and get briefed by the teacher.
What do I need to bring?
Your yoga clothes, two towels,one for showering and one for your mat, a yoga mat and a bottle of water. Mats and towels are available from the studio for rent. We also sell refreshing, healthy juices and smoothies as well yoga clothes for men and women.
What should I wear?
Women wear tight fitting sports tops and bottoms. Men wear shorts. Light fabrics such as Lycra are ideal - cotton is bulky and restricts movement when wet. Yoga clothes are on sale at the studio if need be.
Can I eat or drink before class?
Drink plenty of water. Doctors estimate you need at least 2 litres per day for normal body maintenance. On the days you practice Bikram Yoga you should try to drink twice that. The more hydrated you are the easier it will be for you to sweat. As with all exercise it is not recommended on a full stomach so try to leave 3 to 4 hours between eating and class.
Will I do a real workout ? Can it help me lose weight?
Yes absolutely. Whatever your fitness level you will find Bikram Yoga challenging. The postures combine strength, flexibility and balance to give you a total body workout. As with other forms of cardiovascular exercise, regular practice (at least two to three times a week) will aid weight loss.
Do I have to be fit?
Bikram's Beginning Yoga is designed for all levels of fitness. Practicing Bikram Yoga will get you back in shape : Which is why it's important is to take it easy, find your own rhythm, and to be honest with yourself. Step by step, your body will open up, flexibility will develop, strength will improve, breathing will seem more simple …
I'm not comfortable with my body, is this practice for me?
There are no cliques in Bikram Yoga. People don't come to hang out and show off their bodies. Don't worry, all shapes and sizes come to Bikram Yoga, including yours.
What if I have a Special Medical Condition?
If you have serious Health Issues, like a Cardiovascular disease, please consult your doctor first and inform your teacher before class. If you are injured or pregnant, please inform your teacher before class when registering.
Is it important to learn from a Bikram certified instructor?
Yes, all Nairobi Bikram instructors have been trained by Bikram Choudhury himself. The training is intensive and extremely demanding, ensuring that Bikram certified instructors provide a safe and enjoyable class.